Sustainable Diets
Ever thought about how your food choices affect the environment?
There are so many things to think about when choosing your food, and it can be really hard to take all the different factors of your choice into account! We want to make choosing a sustainable diet, food that aims to have the least harmful impact on the environment, as easy as possible.
This is an ongoing mission for us, so get in touch with your sustainability contacts (Sustainability Committee and your SU development Officer) if you have ideas or want to get involved.
A lot of our work so far focuses on carbon emissions but lots of other things that affect foods impact on our environment and society, e.g. animal welfare, water use, food miles.
Check out this audit and action plan, that was produced by one of our Grantham Centre PhD students in July 2018 to find out what we have based our current sustainable food impact work on.
10% 25% 50%
CO2 emissions from the production of plant based milks is how much less than dairy milk?
It's 50%
Cut your Carbon Footprint. Switch the milk in your hot drink from dairy to plant based.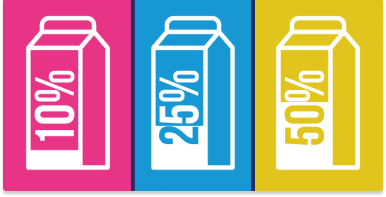 Car or Cow?
Which would reduce your carbon footprint more; giving up beef or giving up your car?
It's beef
Cut your Carbon Footprint. Switch your beef burger for a chicken or vegan option.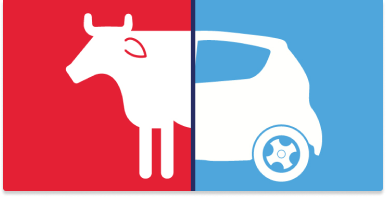 Chichen or Cheese
The production of which emits more CO2?
It's cheese
Cut your Carbon Footprint. Switch your cheese pizza for a vegan option.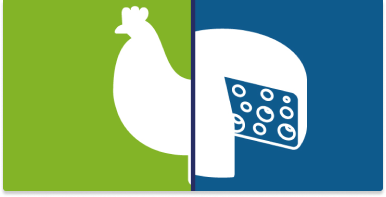 Student views have shaped what we sell
We offer free water fountains instead of selling bottled water and Our Zero Waste Shop is a one of a kind. All our food outlets allow you to easily access a sustainable diet. We provide affordable and delicious vegetarian and vegan options, as well as sourcing food locally wherever possible.
You can feel good knowing that every penny you spend in your Students' Union goes straight back into the business of supporting students.
Carbon calculator
Have a look at this carbon calculator tool from the BBC to track the carbon footprint of certain foods.