However, your safety is the most important thing for us. If you or a friend feel unwell or unsafe on a Students' Union night out, then please alert a member of staff immediately. You will not be judged or penalised in any way. We have trained first aid staff on site at all times to look after you.
If you are worried about yourself or a friend, you can visit the Student Advice Centre in the Students' Union building for confidential, impartial advice, or contact them on 0114 222 8660 or at advice@sheffield.ac.uk.
We understand some students may try drugs during their time at university. Whilst we don't condone this, we want to ensure that if you do choose to take drugs, you are as informed as possible, and take steps to take them as safely as possible. Read our drug harm reduction guidance and if you are worried about your or your friends drug use seek local confidential support through Sheffield DACT.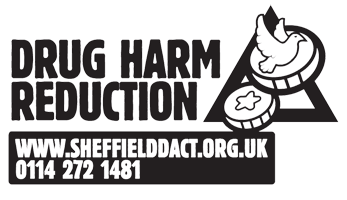 External guidance from The Loop on Drug Harm Reduction
Why we've chosen to educate students about drug harm reduction
Katharine Swindells, Welfare officer at the University of Sheffield's Students' Union in 2018, explains:
"Drugs misuse is not condoned at the University of Sheffield. It's important this is made very clear."
Useful links
Sheffield DACT - Sheffield drug & alcohol treatment service. Or talk in confidence: (0114) 272 1481.
Drugs Meter - For anonymous, personalised feedback on your drug use.