It's our right to be safe on the streets. 
What happened to Sarah Everard has hit home hard for so many women because we make the calculations she did every day too. We take the longer, better-lit route, push the fear aside for the voice that says "don't be daft, you've every right to walk home alone at night and be safe".
Women should always feel safe, yet we are repeatedly expected to change our behaviour to reduce the risk of being assaulted or attacked. This societal expectation shifts the responsibility away from the decisions and actions of men. Our safety is not just our responsibility, men should take responsibility too.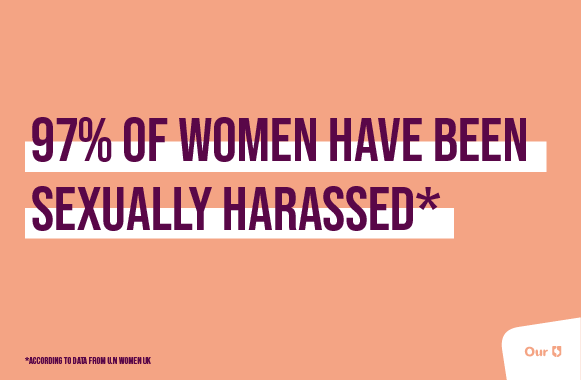 Violence against women and girls is underpinned by everyday sexism: misogynistic jokes, language and attitudes normalise the idea that a woman's body is public property that can be objectified and controlled. A recent study showed that 97% of women aged 18-24 had been sexually harassed and 80% of women of all ages said they experienced sexual harassment in public spaces (according to UN Women UK).
What can you do?
Sign the UN Women Petition:
UN Women have collected stories from over 1,000 women and girls and are sending an open letter to leaders, calling for better designed public spaces, improved reporting systems and education. unwomenuk.org/safe-spaces-now.
Call out sexism when you see it. Find out more about this as part of our campaign on Everyday Sexism and Tackling Rape Culture sheffieldsu.com/ESTRC.