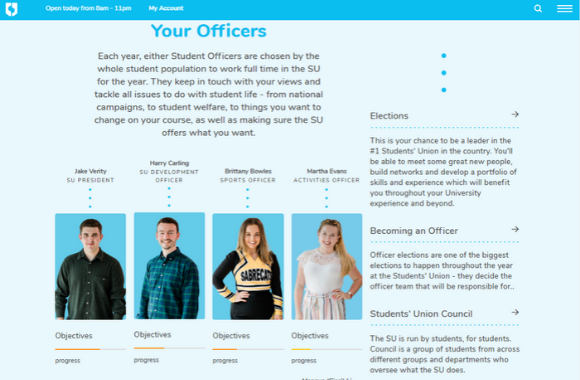 Super Pages - New SU Website 2020
We wanted you to be the first to preview the very latest set of Student Leadership pages migrated to the New SU website.
After being set the challenge by Jake our President to show Officer progress on our site like Bath SU, we believe we've raised the game considerably. These new pages have brought together our best design, database, software and production know-how.
The content is dynamic - for example, when the Officers update their progress in Airtable (fancy database software) against their objectives to SU Council, this progress is automatically and instantly updated on the SU website.
The new Student Leadership landing page has been designed to bring the top tasks together in a way that introduces students to key content. You'll see that the Officers panels have a dynamic progress bar that is drawing directly from clever use of data software in Airtable.
Likewise, at the top of each of the individual Officer pages, we have an overall progress bar, starting at yellow to orange, then green when completed. And a moving image (GIF) of the Officer. You can then view their individual objectives with progress illustrated for each one.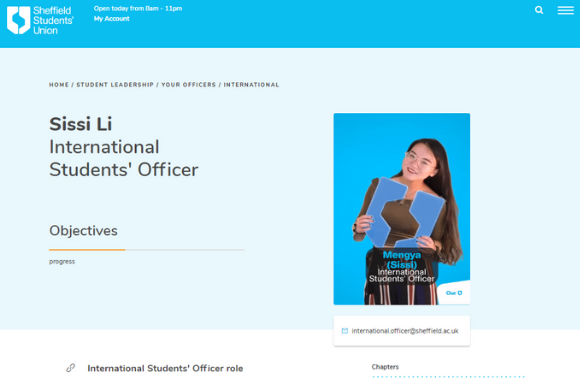 Be great to hear what you think of the pages and please let us know if you spot anything that needs a tweak or update: inspiration@sheffield.ac.uk
More new pages coming in the coming weeks and months...