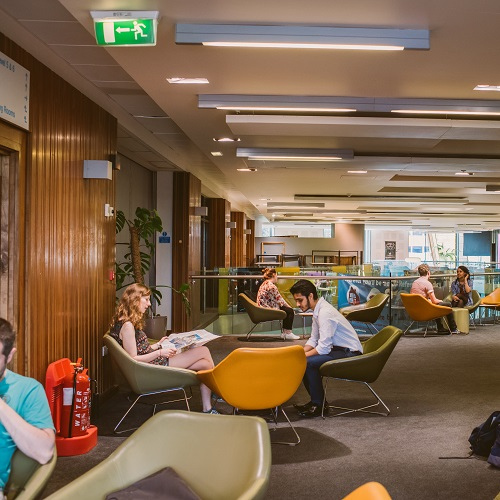 Wellbeing Wednesdays
A campaign to ensure that the wellbeing and welfare of you, as students, is always prioritised.
Although University is amazing at times, we appreciate there are times when your life as a student will be really stressful. We will all be guilty of working many hours in the IC or Western Bank and not take any time to focus on managing our wellbeing. Sometimes, it does feel like there is no time to breath because there is so much work to do. BUT, there is ALWAYS time to look after yourself and do something you enjoy to help relieve that stress and built up tension.

Our officer team, will be running a Wellbeing Wednesday campaign to ensure that the wellbeing and welfare of you, as students, is always prioritised.

They want to change the narrative to focus on taking Wednesday afternoons to do whatever it is that makes you feel happy and healthy. Whether this is competing in BUCS, volunteering, going to the gym, joining a society, cooking a nice meal or just simply catching up on your washing.

Not only do we feel this is a culture change, but the University actually has a policy which states;

"Wednesday afternoons shall normally be kept free for Undergraduate teaching in order to accommodate other activities such as students' sports and activities."

However, we want a commitment from academic departments to allow more flexibility for ALL students to enjoy everything that the University has to offer. We appreciate that it may be difficult for all students to have Wednesdays off due to timetabling, but we feel there are ways that academics can help allow this kind of flexibility. For example, not putting compulsory labs/seminars/lectures on a Wednesday so if they have to miss anything it won't be detrimental to their grade. If any students do have anything timetabled on Wednesday that they have to miss, there should be a commitment to record lectures.

Our officers are hoping this narrative translates over to staff to ensure that both our staff and students are ensuring their well-being is a priority.