Sheffield Students' Union
Welcome to the number one students' union in the country. Our purpose is to represent, support and enhance the lives of University of Sheffield students.
Students' Union Jobs
Our students regularly vote us the best Students' Union in the UK. This success comes from years of courageous investment into our services and facilities. We have an annual turnover of some £11m and employ upwards of 800 people, with thousands more involved as student leaders and volunteers.
Sustainability
Here at Sheffield SU we hold sustainability as a core value in all our work. We try and make sure that we are making sustainable decisions in our everyday activity. With all kinds of student groups working around this issue, and many sustainable initiatives within the SU, there are lots of different ways you can get involved...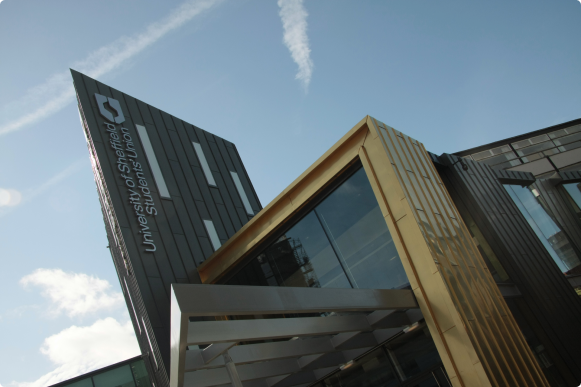 Students' Union Membership
Students power our SU. Decisions are made by our officers, council members, committees and academic representatives. All University of Sheffield students are members of the Students' Union.
Welcome Desk
This is your first point of call for enquiries. If you've booked a room in the Students' Union, collect the key from here.

Lost Property
Lost something? All lost/found property in and around the building is sent to the Welcome Desk.

Postal Service
Ideal for International mailing, special delivery and recorded mail. We will weigh and post your letters/parcels for you (up to 2KG). You'll be charged however much postage is required to send your mail.

Train Tickets
Pick up local discounted bus and tram tickets, University staff parking scratchcards, and National Express coach tickets. There is also a train ticket collection machine in the Plaza which you can pick up your train tickets from.

Passport Photos
Get your passport pictures printed using the photo booth machine on Level 3 near the Welcome Desk, opposite the main entrance of Our Shop.

Contact Us
Sheffield Students' Union
Western Bank
Sheffield
S20 2TG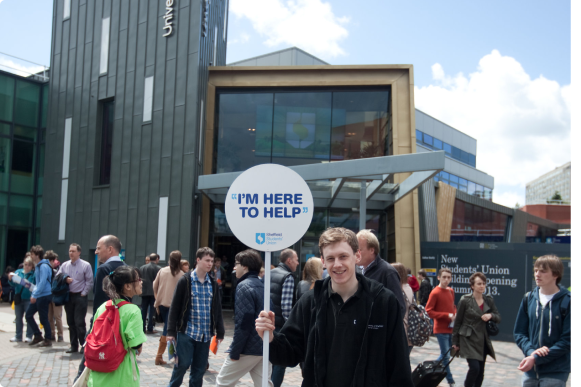 How to Find Us
Located at the heart of the University Campus, the Students' Union building has good accessibility by bus and tram.
Parking
Park multi-story with 562 spaces on Durham Rd, this is opposite the Students' Union & The Octagon