Spiderwalk 2019 Tickets On Sale Now!
7th October 2019
Get your tickets here!
Welcome to Sheffield RAG's Spiderwalk 2019; A fun-fuelled, 13 mile half marathon hike through the peaks at night to raise money for some incredible charities. Featuring a bar, hot food, sparklers and live music at our farm halfway point the event is bigger and better than ever and will be raising money for some incredible local charities. PLUS your ticket includes your food, hi-vis jacket, map, sparklers, entry to the live music and registration for the event, what a bargain! All you need to do is hit the minimum sponsorship total of £35!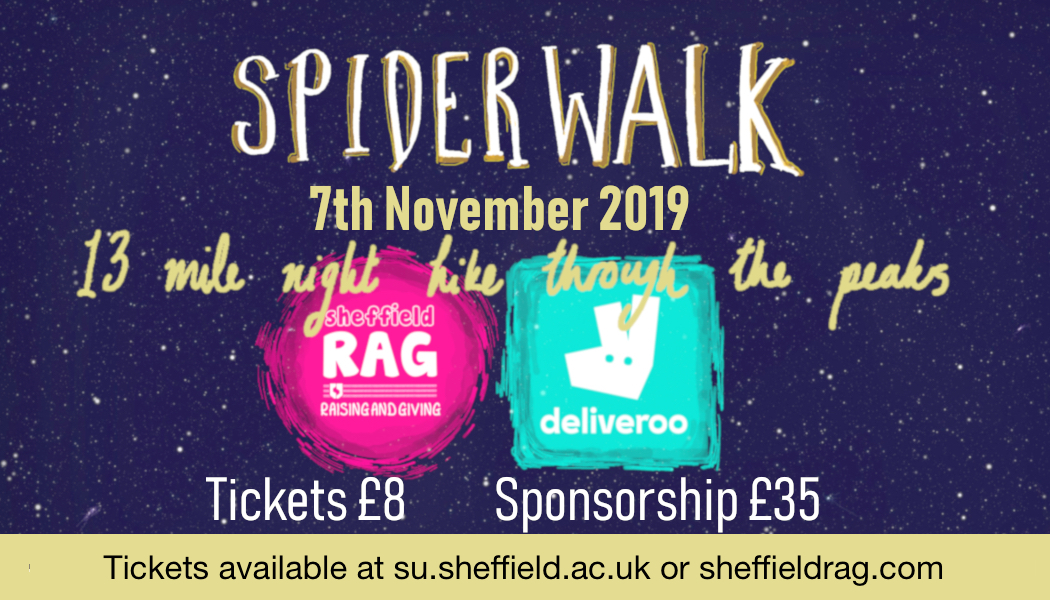 Local charities that the event will support are comprised of the educational charity Whirlow Hall Farm, a charity chosen by our last year's highest fundraising student group Netball Club, Sheffield Volunteering student-led voluntary projects across the city and a charity chosen by visitors to our Facebook page.
Spiderwalk is great for societies, clubs, committees and individuals alike!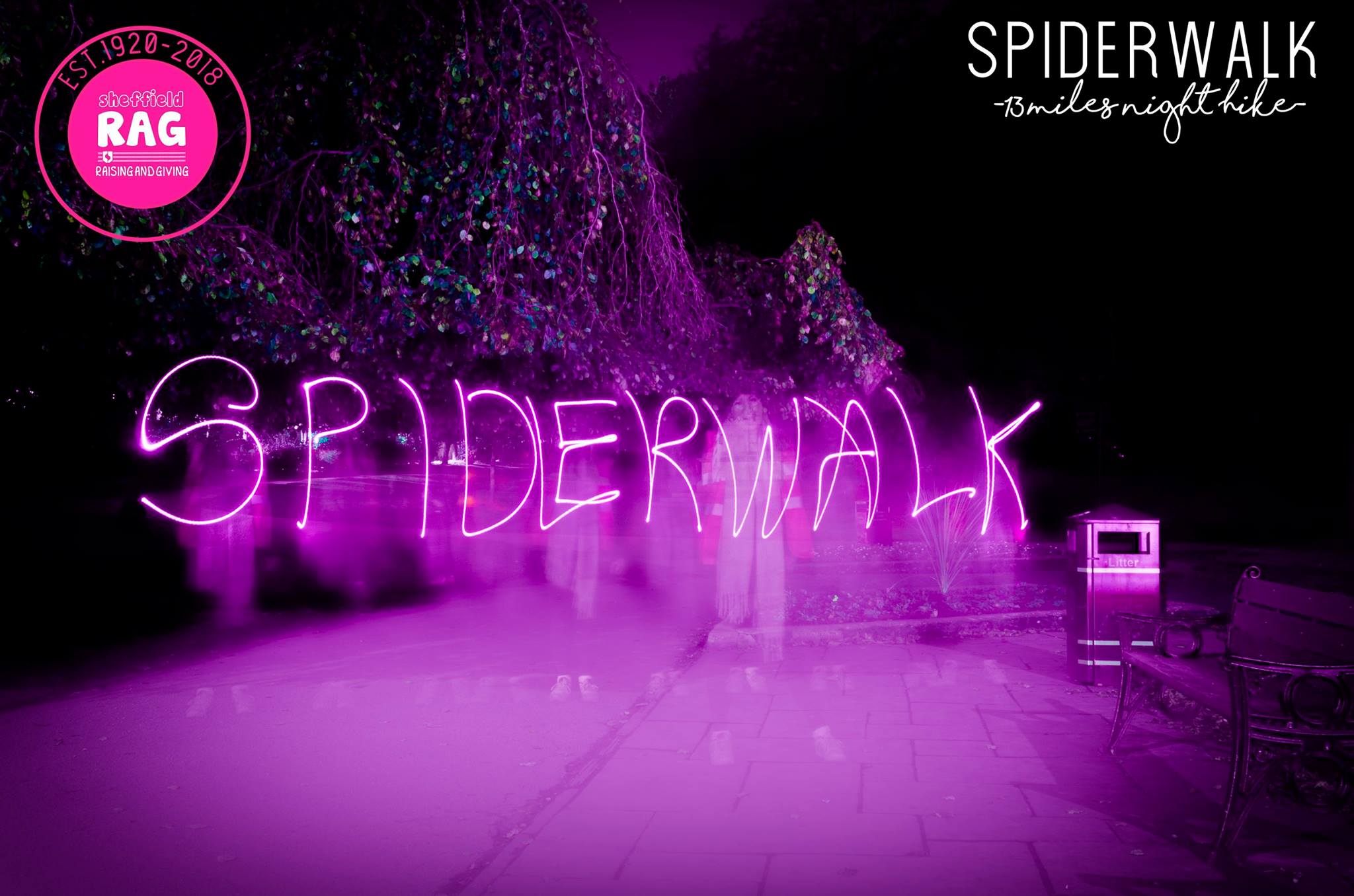 You have until sign-in on the day of Spiderwalk 2019 (6 pm on the 7th November 2019) to raise and pay in the £35. If you have failed to raise £35 by the time you sign in, you will be asked to pay the £35 yourself before being allowed to take part in the event. Please see the fundraising pack for help and guidance on how to raise the money if needed: www.sheffieldrag.com