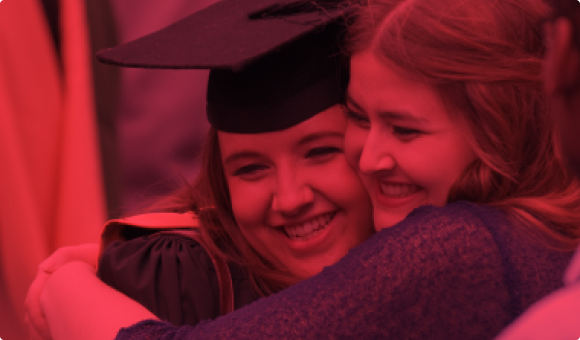 Your academic life
We will empower you to:
Shape your own learning experience
Have a say in how your course is delivered, and contribute to improving your learning experience.
'The one aspect of university life that every student shares is that they are here to learn. This shouldn't just be a one way relationship, students should be able to engage with their learning and have a say in the content being delivered. We believe the best experience is a collaborative one between student and university. That's why we support the Acadmic Rep scheme which gives you the opportunity to feedback and influence your course. Regardless of whether or not you choose to get involved, Sheffield Students' Union will always support you in making your voice heard.'
Ellie, SU Education Officer 2020/21
Become An Academic Rep
Access to the required resources and support to be successful in your study.
We know that the Covid-19 pandemic will impact many areas of University life, and one of those will be your learning and teaching experience. However, one area that we want to ensure isn't impacted is its quality. The Students' Union will provide you with guidance and expertise to ensure you have access to the resources you need to be successful in your academic field.
Our Education Officer Ellie and over 1,000 Academic Reps, will be representing you on any educational issues you face this year.
Our Student Advice Centre has self-help guidance written by experts on academic matters such as exams, complaints, and extenuating circumstances. When you're in need of additional help, their team of professional advisers can support via email, phone, and video conferencing.
Academic Reps
Student Advice Centre
Throughout your academic study our diverse student body is represented and celebrated.
We live a global society, but often the curriculum we are taught doesn't reflect that. Over the past year Sheffield Students' Union has been working in partnership with the University of Sheffield to decolonise the curriculum. This is work which aims to challenge Western based curricula, ensure the inclusion of perspectives of people of different races and nationalities, and increase the number of BAME academics and staff working here.
There is still much work to be done but we know our curricula will be fairer, richer, and better for it.
Become An Academic Rep
Contact Ellie, Education Officer