Strike Wellbeing and Solidarity
SU Council has agreed to the aims of the Students' Union during the planned industrial action: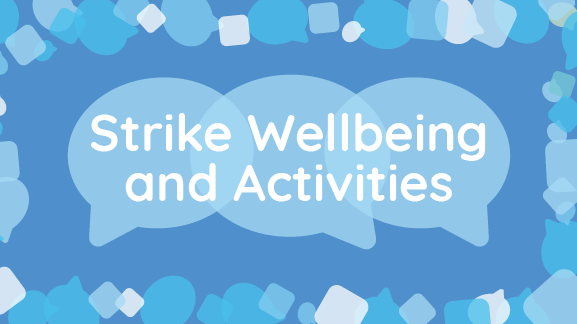 Strike Wellbeing and Activities
Led by our Welfare Officer Beren Maddison, we are prioritising the wellbeing and welfare of students in the SU and university during the industrial action. Find out more about how you can access support, get stress busting information, and join in activities in our Strike Wellbeing and Activities web pages.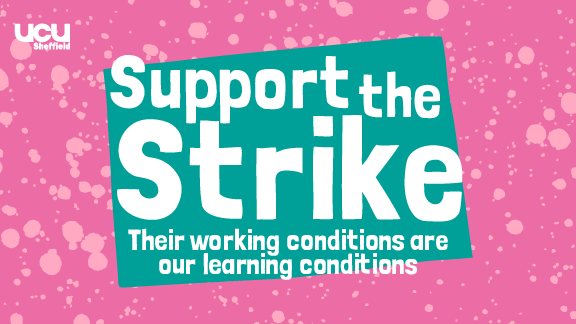 Support The Strike
Led by our Education Officer Charlie Porter, we are actively supporting the striking workers in the belief that their working conditions are our students' learning conditions. Find out more about the reasons behind this, how you can get involved, and activities and events you can attend in our Strike Solidarity website web pages.
The SU building remains a welcoming place for students to gather and study with friends in a calm space where everybody feels valued. SU outlets and services will be running business as usual. In addition, Levels 2 and 3 will be dedicated to student support and welfare, and level 4 will host strike support activity during the strike period..